PLUG Screenshots: Mulitple Dubai Organizations begin declining Nigerian Job Applicants
After the arrest of Hushpuppi and his colleagues in Dubai, some Dubai companies have taken a very harsh step towards Nigerians seeking employment.
Some Dubai companies added a clause in their job adverts stating that candidates of every nationality can apply except Nigerians.
We came across a job advertisement by Shirley Recruitment Consultants in Dubai. However, the company stated that they do not want Nigerians.
"Male or female African candidates except Nigerians," the job advert reads.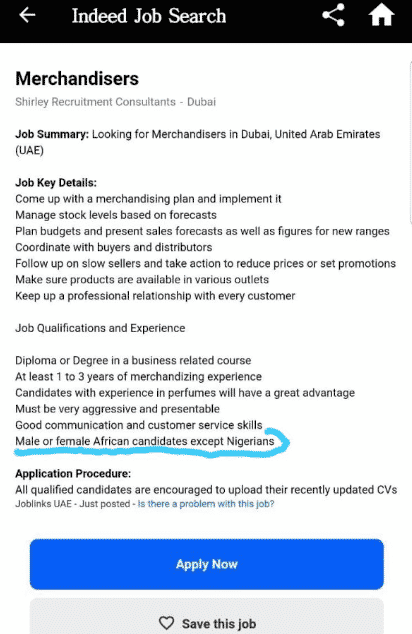 Another job advert in Dubai, reads: "Candidates of every nationality, except Nigerians, should apply."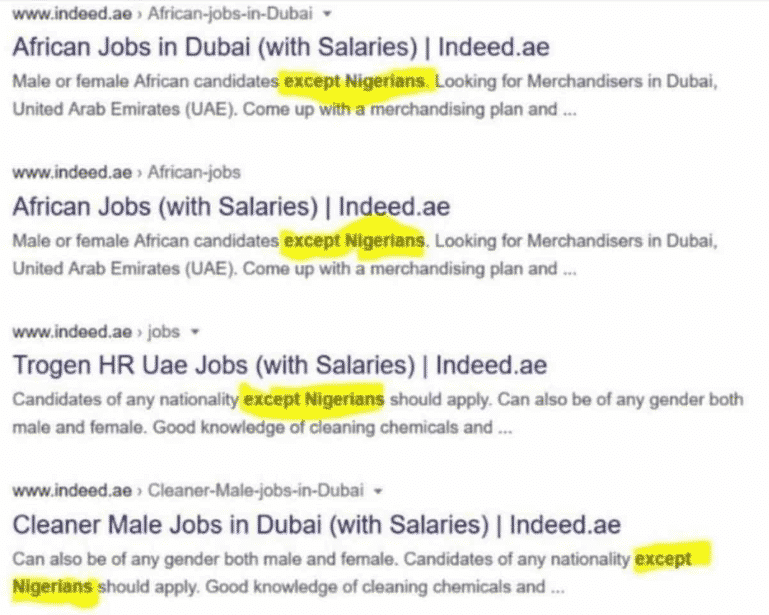 Nigerian students are also affected as a man who applied to SANS Technology Institute in the US was denied admission after he stated that he's from Nigeria.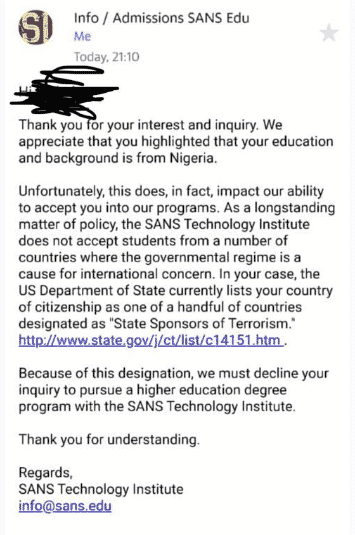 Also, a Nigerian man who applied for a tourist Visa in Dubai received a rejection mail which says that "Nigerian passport holders are not permitted to obtain a tourism visa to the UAE in the meantime."