Yvonne Jegede and others call out a man after he stated he will continue raping women
The young man named as G Love Udenso on Facebook issued a comment under a post calling for the end of rape.
He said he will continue to rape and "nothing" will happen, adding that women should avoid wearing too many underwear because it's time-wasting.
He wrote:
"I go they rape dey go. Nothing go happen. Ladies make una help us small. No they wear pant come wear right on top. E dey waste person time abeg. Thank you."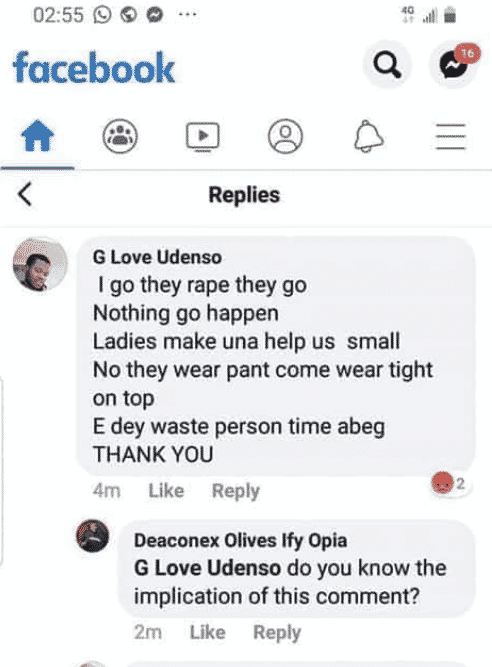 His comment got the attention of actress, Uche Ogbodo and she blasted him on Instagram. Other actresses like Mary Remmy Njoku, Victoria Inyama, and Yvonne Jegede also responded.
Yvonne Jegede assured action will be taken to get him arrested.
Plug below.